If you want to meet us in person, please arrange an appointment via email. We can also offer you to schedule a WebEx meeting.
Information Technology is not only enabling technology but also a driving force behind our society's transformation towards an "Information Society". Computer, Communications, Micro and Optoelectronics, Embedded Systems and their interaction, Computer Hard- and Software represent the technical/ technological building blocks, based on extensive research, to create solutions for the people of the Information Age.
The INFOTECH Master's program, having served the Information Society's needs for highly qualified and motivated engineers for more than fifteen years, maintains the unique blend of Computer Science courses and Electrical and Information Technology Engineering courses within one program. It is enriched by non-technical classes enabling interdisciplinary education and training of fundamental methods and scientific skills for development and research in information technology.


To manage the ever growing plurality of subjects within Information Technology, the program offers four specializations:
Communication Engineering and Media Technology
Embedded Systems Engineering
Computer Hardware/ Software Engineering
Intelligent Methods for Test and Reliability (New in WS 22/23)
(Micro- and Optoelectronics was discontinued in PY2019)
Details on the program contents, curricula and further information can be found in the section
Program
. Curricula can differ, depending on the specialization and which study and examination regulation applies to a student.
Students who want to apply for the INFOTECH program find all necessary information in the section
Application.
Contact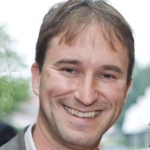 Stephan ten Brink
Prof. Dr.-Ing.
Study Dean and Chairman INFOTECH Study Commission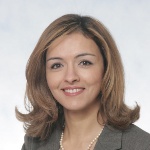 Emna Eitel
Dr.-Ing.
Course Director INFOTECH and International Study Manager