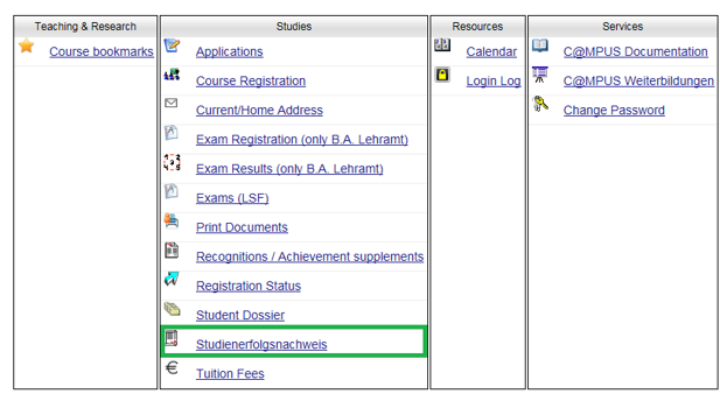 In order for the office to extend the Visa you need to submit a valid transcript containing:
Accumulated credit points
current grade
You can print this transcript in c@mpus under "Studienerfolgsnachweis" --> Transcript for "Information Technology".
We will not issue the document for extension if we don't get a proper transcript that meets the criteria above.
The Infotech Office offers german courses specifically for Infotech students and information about other opportunities to acquire german language skills on this page.